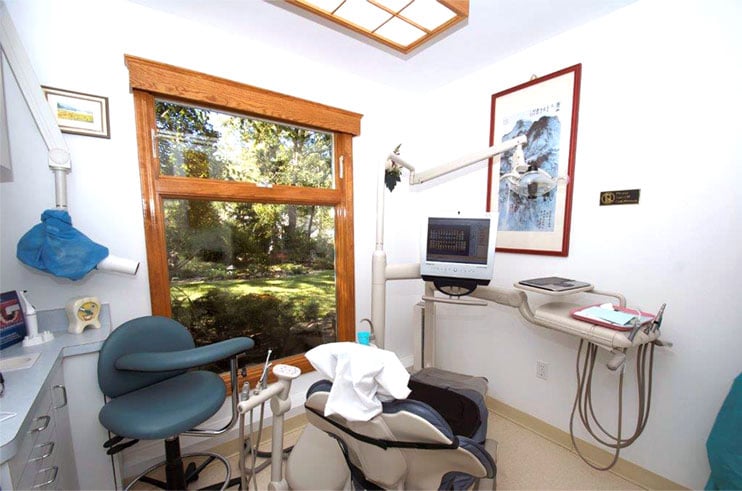 Your search for a prosthodontist near Somerville NJ ends right here at Aesthetic Dental Group!
Why You Should See A Prosthodontist
Prosthodontist specialize in treating and handling dental and facial problems that involve restoring missing teeth and jaw structures. You should see a prosthodontist for the following:
✓ Cosmetics ✓ Dental implants ✓ Crowns ✓ Bridges ✓ Dentures
✓ Temporomandibular disorders (TMJ/TMD)
What Your FREE Consultation with Dr. John Cross and Dr. Monika Chan Includes
✓ X-rays and photographs
✓ Intraoral scans which produce a 3D model of your teeth and jaw
✓ Professional advice on the best treatment for you ✓ Detailed quote and timeless
✓ An animation showing how your teeth will move over time
✓ And more!
Services We Offer
Dental cleaning
Invisalign
Invisalign Teen

Oral cancer screening
Traditional Braces
Testimonials
"I have the pleasure of saying that I am a lifelong patient of the Aesthetic Dental Group. I am now thrilled that my two children are able to receive the same level of service and personalized care that I have so valued."
— Karen Kowalski
"Aesthetic Dental Group has been a great dental office for me. I was having some jaw pain that kept getting worse and so I consulted with Dr. Cross and he made me a night guard to wear to reduce the muscle stress. This has helped a lot. I do not have the pain anymore and I really appreciate the conservative and professional approach!"
— Tara Grey
Want a beautiful smile? We'd like to help you get it!
---
Dr. John Cross, Dr. Monika Chan, and the team at Aesthetic Dental Group are experts in prosthodontics. If you have any questions pertaining to oral cancer screening, dental cleaning, teeth whitening, bonding and veneers, implant restorations, implant overdentures, crown and bridgework, traditional dentures, bruxism appliance therapy, tooth colored fillings, Invisalign, or braces in the 08836 zip code area: Martinsville, Warren, Bedminster, Bridgewater, Basking Ridge, or Branchburg, NJ, or would like to schedule an complementary consultation with Dr. Cross or Dr. Chan, contact Aesthetic Dental Group at: 732.356.5050