Important Information for Our Valuable Patients
Cosmetic Dentistry in Bridgewater NJ
We are so happy you have made us your choice for cosmetic dentistry in Bridgewater. We value our dental patients and want to make sure every visit is both comfortable and convenient. Take a few minutes and browse the area to learn more about our dental practice. We look forward to seeing you soon!
Patient Information First Visit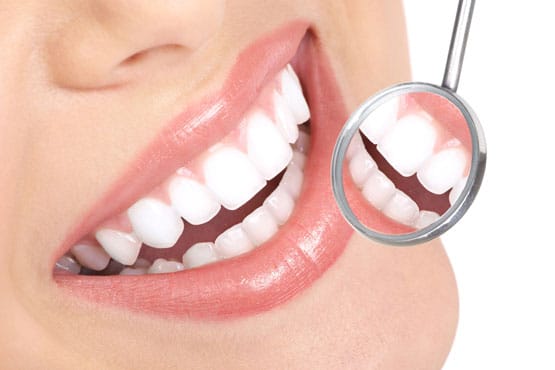 Our Caring, Our Commitment, Your Dental Home
At Aesthetic Dental Group we feel strongly that health and beauty are very closely related. A beautiful smile can be created but will have a much better chance to endure the test of time in a healthy mouth. A healthy mouth is one that has minimal gum inflammation, no dental decay, a stable bite, and a healthy TMJ. We also believe that a healthy mouth helps to ensure a healthy body. During the past several years it has been strongly suggested that chronic periodontal inflammation (gum disease) may contribute to other chronic diseases. We believe that oral inflammation should be addressed and controlled. We engage our patients to partner with us to control oral inflammation over their lifetime. For patients who are at risk for chronic diseases such as diabetes and hypertension it becomes even more important that their oral condition is maintained in an optimal state. Our private practice is geared toward comprehensive prosthetic and orthodontic care. We know that when well restored teeth are in the correct position they can be maintained successfully in a state of optimum health for that particular patient. We care enough to commit to this essential goal for all of our patients. We view our office as a home base where our dental patients can strive to work together with us and trust that we will do our very best to help them achieve this goal of minimal inflammation, correctly restored teeth, a stable bite, and a healthy TMJ. When health is achieved that beautiful smile will have a beautiful home.
Patient Information Financing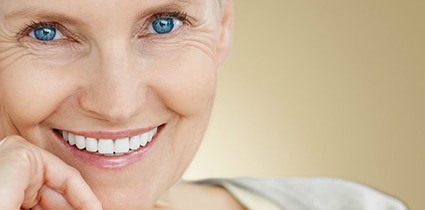 During your first call to our office, our Scheduling Coordinator will take the time to obtain information about your dental and orthodontic insurance benefits. With this information, we can provide you with a clear understanding of dental treatment costs during your initial visit.
Being sensitive to the fact that people have different needs to fulfill their financial obligations, our office offers several flexible options for financial arrangements. Payment schedules are always arranged for orthodontic treatment. Patient financing is also available for most treatment through an independent dental financing company. Many patients are able to obtain excellent interest free financing. Please ask our staff about your financing options. We will be able to assist obtaining the most appropriate payment schedule for each patient.
We are pleased to directly accept the assignment of your insurance benefits, reducing your out-of-pocket expenses. Our experienced business staff will estimate your insurance coverage, if any, and submit claims on your behalf. As insurance can often be confusing, we encourage you to ask us any question regarding your benefits.
Your projected copayment will be due at the time services are rendered. For larger dental treatment plans and extended treatment, a deposit will be due at the time treatment is started. Our office policy for patients with dental insurance is that all treatment is predetermined for coverage prior to the start of active treatment. This ensures that each patient will be certain of their financial obligation prior to the start of treatment.
Perfect Your Smile With Our Orthodontist in Bridgewater
Keeping your teeth healthy and looking great is a key part in life. Whether you have a routine dental checkup scheduled for every six months or you haven't been taking as much care of your teeth as you should, there are always options when it comes to your smile. Luckily, there are some wonderful dentists available for you to choose from when you're ready to take back control of your smile.
Aesthetic Dental Group is the perfect solution for a healthy and bright smile. Our team of dentists and orthodontists can help you understand your dental options and find treatments that are best for you and your budget. We can take even the dullest and most neglected smile and make it something you'll be proud of.
Schedule an Appointment for Cosmetic Dentistry in Bridgewater, NJ
You may notice your teeth looking a little dull. Or, you may have cracked or chipped a tooth. If that's the case, a cosmetic dental procedure is the way to go. Our cosmetic dentistry in Bridgewater, NJ is designed to make you feel more comfortable about your smile.
Whether you just need a simple teeth whitening treatment or you are in need of a complete mouth overhaul, we can do it all. Our dental team will help you decide which procedure is the right one for you and your budget. We can take things slow if you've never been to or don't frequently work with a dentist.
You don't have to feel uneasy with your cosmetic decision purchase. We'll find a way to work with your budget to ensure you aren't paying more than you can afford.
If budget is an issue for you, we can help you figure out what treatments or services your insurance will cover. For crooked or teeth that need some straightening, we have a wonderful orthodontist in Bridgewater who can help.
From braces to Invisalign, you can finally get the smile you've been waiting for. We'll work with your insurance company to make sure you don't have to pay tons out of pocket, or we can offer a solution that is budget friendly.
Serving Martinsville and Bridgewater NJ