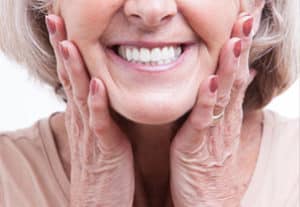 Simply put, dentures are prosthetic teeth that people use in case of missing teeth. They are fitted over your gums so that they can have the proper grip a tooth needs to stay strong and avoid dancing around. Dentures have come a long way from the early days. Today, dentures have become more of an art form because of the precision it takes to install them and how realistic they look and feel.
They are so realistic that after a while, you may even forget that you had some prosthetic teeth in your mouth. However, one of the most important things to ensure that your dentures last for as long as possible is making sure that they are properly cleaned every day. Proper cleaning is fundamental for dentures since it ensures that they don't collect too many germs, they retain their beauty, and also to make sure that they serve you for as long as possible.
Cleaning Your Dentures Properly
Cleaning your teeth is important for many reasons and the same goes for cleaning dentures. It is important to use a soft bristle toothbrush to ensure that the dentures not only get clean, but also stay in place while you brush. For people who have dentures, flossing should also be part of the regular cleaning practice. When you floss, you ensure that there is nothing between the pieces of teeth and also make sure that the teeth are properly healthy to avoid cavities and plaque. Also, dentures should always be handled over water or a towel so if they do slip, they are much less likely to break.
For dentures to serve you well, ensure that you clean them well and also be gentle with them. If you want to make sure you get your dentures clean, but are not sure if you are getting them clean enough, have us show you how at your next appointment.