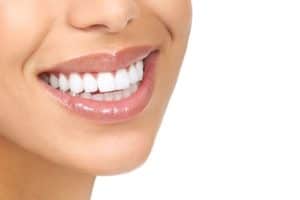 Dental bonding is an excellent way to repair and restore your smile if you have small chips, cracks or somewhat uneven and imperfect teeth. Similar to your natural teeth, they can chip or break if not taken care of correctly, or even sustain damage in an injury. What to do if your bonded teeth have become broken or chipped? Not to worry, we have you covered!
How To Handle Bonding That Has Been Damaged
Perhaps you sustained an injury to your face or mouth and suddenly you notice that your dental bonding has been broken, chipped or maybe even fallen out? Do not panic. While it is important that we help you replace and repair it as soon as possible, it is not an emergency. Call our office right away and we will get you in as soon as possible.
Often times when the bonding becomes damaged, that can mean that the tooth structure underneath the bonded surface has become damaged as well. This can leave your natural tooth susceptible to infection and decay and we will want to examine you right away. If you are experiencing pain and discomfort from your damage, please take ibuprofen for the pain. You can also apply an ice pack to the outside of your mouth to assist with any swelling or discomfort.
Depending on the extent of the damage, we may be able to repair your broken bonded tooth but be aware that we may need to recommend a crown if the underlying tooth has been damaged. This is preferable due to the fact that a crown will last longer and is much more durable than a bonded tooth.
Please call our office as soon as you notice a problem with your bonded teeth, whether the bonded material has become loose, or you've damaged it, we would like to see you as soon as possible to avoid any further infection and complications. Be careful out there!