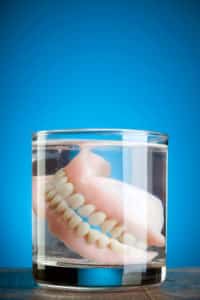 Those that are wondering if dentures are the way to go might not know what signs to look for. These signs not only can stand out to the person, but our dentists will recommend the best course of action for our patients to take if we feel that dentures are important for them.
If you want to know more about the signs that come from having dentures, then here are some of them to keep an eye out for. You want a way to look and feel your best, especially when you smile, and dentures might be the best way to go about getting this.
Signs That it is Time for Dentures
These signs show that it is time for you to get dentures. You can find that when you are missing most of your teeth, then it is definitely time to get something put in your mouth. Missing teeth can cause a person to have a hard time speaking, eating, or doing anything else with our mouths.
If the remaining few teeth in the mouth are decaying, discolored, loose, or otherwise are unusable, then it might be time to consider having dentures put in. You want to smile with ease, but know that these teeth are going to be your best bet for doing so.
Last, but not least, our dentist recommends that dentures are the best way to go for your smile and specific situations.
It is important to speak with us regarding adjustments that may be needed for your dentures, as the proper fit is important for everyone that has dentures. Speak with our office if you think that dentures might be a good fit for you and your smile. Our dentist can provide more information and find out if you're a great fit for a pair of dentures.