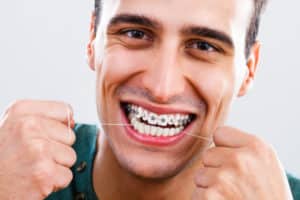 Do you have crooked teeth? How about a misaligned bite? Dr. John Cross and Dr. Monika Chan here at Aesthetic Dental Group near Bedminster NJ are experts in fixing orthodontic issues with braces, and can conduct an initial consultation with you to see which orthodontic treatment is right for you.
3 Types of Braces Available at Aesthetic Dental Group
Fixed braces
Invisalign clear aligners
Removable braces
Dr. Cross and Dr. Chan and the staff here at Aesthetic Dental Group have the knowledge and experience to help their Bedminster NJ patients choose the most effective and appropriate orthodontic treatment for them. For more information on our services, or to schedule an appointment with Dr. Cross or Dr. Chan, contact us today at 732.356.5050!
---
Dr. John Cross, Dr. Monika Chan, and the team at Aesthetic Dental Group are experts in orthodontia. If you have any questions pertaining to oral cancer screening, dental cleaning, teeth whitening, bonding and veneers, implant restorations, implant overdentures, crown and bridgework, traditional dentures, bruxism appliance therapy, tooth colored fillings, Invisalign, or braces in the 08836 zip code area: Martinsville, Warren, Bedminster, Bridgewater, Basking Ridge, or Branchburg, NJ, or would like to schedule an complementary consultation with Dr. Cross or Dr. Chan, contact Aesthetic Dental Group at: 732.356.5050