Searching for best dentist near me? Are you looking for a dentist near Martinsville NJ to assist with all of your family's dental needs?
Look no further then Aesthetic Dental Group. We specialize in providing the best dental care to our patients in a friendly positive environment and state of the art facility.
Affordable Dental Care Near Martinsville NJ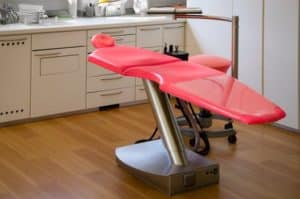 If you are looking for an affordable dentist in Martinsville for you or a loved one, Aesthetic Dental Group is here to help. We accept most major insurances and also offer payment plans to ensure affordable care to all patients, no matter their budget.
Where Can I Find An Affordable Dentist Nearby?
As a leading Martinsville dentist, Dr. Cross is dedicated to providing affordable care including teeth whitening, veneers, dental implants, and dentures to all patients throughout Bedminster, Bridgewater, and surrounding areas of Somerset County NJ.
At Aesthetic Dental Group, we understand that the cost of dental treatment can vary between each individual case and some high prices can affect your budget. That is why we always work with our patients to ensure that treatment costs are manageable and never too much to handle.
Why Is Dental Treatment Important?
Cosmetic dentistry is a method of professional oral care that focuses on improving the appearance of your mouth, teeth and smile. Proper routine dental care can help treat:
Chipped/cracked teeth
Missing teeth
Tooth discoloration
Tooth decay
The positive benefits of receiving dental care from a leading dentist such as Dr. Cross or Dr. Chan can include:
Improved overall health
Improved speech
More efficient chewing
Better appearance
Higher self-esteem
Why Choose A Dentist Near Martinsville NJ
If you or a loved one is in need of dental care or would like to visit a dentist such as Dr. Cross near Martinsville, Bridgewater, Warren, Bedminster, or surrounding areas of Somerset County NJ contact the professionals at Aesthetic Dental Group. Contact us today to schedule a complimentary consultation! Call now (732) 356-5050.