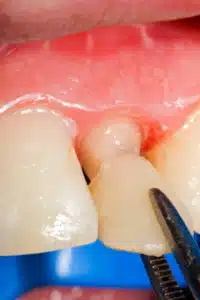 Veneers have been around for a while now. They are basically very thin and are custom made for each client so that they can hide the flaws in your smile. Not everyone has a smile they would be proud of; this might be because of one reason or another, including the way the teeth are spaced, shaped, or even colored.
Instead of just living with these flaws, a person can make use of veneers to get the smile they have always dreamed without spending a fortune to do so.
They Hide Cracks, Cover Chips And Discoloration
If you are worried about small cosmetic issues such as the ones highlighted above, then veneers should be the things you are looking for. Since these veneers are made of porcelain, they do not easily stain. Therefore, if your teeth are suffering from a defect such as discoloration or cracks that are visible, then veneers can help cover and remedy some of these problems.
They Easily Look Like Real Teeth
The last thing someone wants is to go for a restoration option that looks obviously fake. If you are looking for something that looks more natural, than veneers are the way to go. Even from up-close, it's not that easy to differentiate between the veneer and the actual tooth. Since veneers are custom-built, they take the exact shape of the tooth and space where they are allotted. This is what gives them their natural appearance within the mouth.
Veneers are a true asset for someone who values their smile. They can hide a lot of the imperfections that most of us wish we didn't have. When someone has misaligned teeth, broken ones, or even gaps between the teeth that should be filled, veneers could be the answer. Not only do we give world-class care when you come to see us, but we also make sure that everyone leaves with a smile they can be proud of.