At Aesthetic Dental Group we understand the value of a beautiful smile and it is our mission to provide patients with the best quality dental care available in the Martinsville and Bridgewater areas of New Jersey. Dr. Cross and Dr. Chan are two of the most qualified professionals specializing in restorative and cosmetic dentistry such as teeth whitening.
Teeth whitening can reduce the signs of aging and effects of lifestyle habits, providing a more youthful smile that you will feel confident sharing. There are a wide range of over the counter options available, but professional teeth whitening under the care of a cosmetic dentist is safer and more effective.
Teeth Whitening Cost
Dr. Cross and Dr. Chan offer convenient options for professional teeth whitening in our Martinsville dentist office. Whether you desire an in office or take home option, your treatment will dramatically brighten and whiten your smile without sensitivity. We will meet with personally to evaluate your dental health and discuss your cosmetic goals before your teeth whitening treatment.
The cost of teeth whitening can vary depending on certain factors such as treatment length and location. We understand that each patient has different needs so our office offers flexible financial options such as interest free payment plans. We also accept most major insurances which can cover a portion of costs.
Causes
Teeth discoloration can be caused from multiple factors including: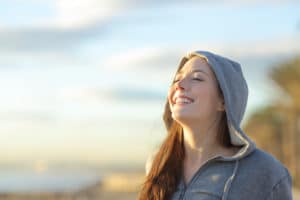 genetics
medical conditions
certain medications
smoking or tobacco use
dark beverages including wine, tea, or coffee
Zoom Teeth Whitening
Zoom is an in-office bleaching process used to lighten discoloration of enamel and dentin.  The Zoom whitening procedure uses an advanced power lamp to accelerate the bleaching process and activate the hydrogen peroxide whitening.  A cleaning is often recommended prior, but the procedure can be completed in less then an hour. During your initial consultation appointment, we will evaluate your needs and discuss the right treatment options for you.
Additional Treatment Options
If it is determined that a tooth whitening treatment is not an option for your specific type of tooth discoloration or cosmetic needs, we may recommend a cosmetic dental procedure that can provide more permanent results:
Tooth bonding: for white spots that are often difficult to treat, a cosmetic tooth bonding may be used to resurface the tooth and provide an even color tone.
Dental veneers: using high quality porcelain or minimal prep veneers, we can often provide a lasting smile makeover in as few as two visits.
Dental crowns: for a single stained tooth, a dental crown can be color matched to your remaining teeth for an aesthetic result that is complete in one visit.
Benefits
There are numerous benefits for receiving teeth whitening procedures. You will receive an undeniable boost of confidence along with a new reason to show off your smile.  Whether you want to make a good first impression, or just feel more comfortable in social and professional settings, a teeth whitening treatment can help achieve your desired results.  Why not elevate your natural smile to its full potential?
If you or a loved one is in need of cosmetic dentistry, restorative dentistry, orthodontic treatment, or other dental care, and located in Morristown, Bridgewater, or surrounding New Jersey areas please contact us today to set up your initial consultation. Call now! (732) 356-5050