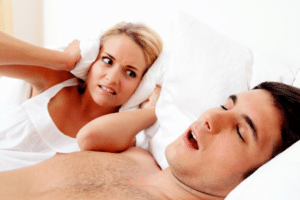 Do you wake up in the morning feeling tired, even after a full night's sleep? Have you been told that you snore loudly? If so, you may be one of the many adults who suffer from sleep apnea. Don't worry, you are in luck! If you are looking for sleep apnea treatment in Martinsville NJ, we at Aesthetic Dental Group are here to help you get the rest you need to stay happy and healthy!
Signs That You Need Sleep Apnea Treatment
✓ Breathing through the mouth
✓ Episodes of no breathing
✓ Excessive daytime sleepiness
✓ Insomnia
✓ Loud breathing
✓ Sleep deprivation
✓ Snoring
If you know that you are living with sleep apnea and are unhappy with your current treatment plan, Dr. John Cross and Dr. Monika Chan will go over other sleep apnea treatment options with you and help you find a safer alternative treatment. And if you are seeking treatment for the first time, contact us here at Aesthetic Dental Group in Martinsville NJ today at 732.356.5050.
---
Dr. John Cross, Dr. Monika Chan, and the team at Aesthetic Dental Group are experts in sleep apnea treatment.  If you have any questions pertaining to oral cancer screening, dental cleaning, teeth whitening, bonding and veneers, implant restorations, implant overdentures, crown and bridgework, traditional dentures, bruxism appliance therapy, tooth colored fillings, Invisalign, or braces in the 08836 zip code area: Martinsville, Warren, Bedminster, Bridgewater, Basking Ridge, or Branchburg, NJ, or would like to schedule an complementary consultation with Dr. Cross or Dr. Chan, contact Aesthetic Dental Group at: 732.356.5050