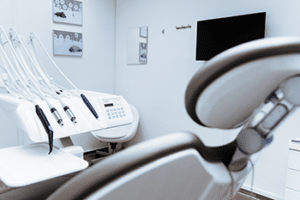 Feel confident when you smile! Top orthodontist, Dr. Monika Chan, prides herself on providing excellent dental care to our patients here at Aesthetic Dental Group near Bedminster NJ, while making them feel comfortable and welcome. We use advance technology to deliver the best looking smiles to our patients! And our services include:
Invisalign

Traditional braces

Other services include: cosmetic dentistry
Testimonials
I have the pleasure of saying that I am a lifelong patient of the Aesthetic Dental Group. I am now thrilled that my two children are able to receive the same level of service and personalized care that I have so valued.

— Karen Kowalski
I have been a patient at Aesthetic Dental Group for at least the last fifteen years and it has been a wonderful experience. I have seen Dr. Cross for all my dental needs and now Dr. Chan for orthodontia. Since November of 2014, I have been using Invisalign and love how my teeth are looking. Dr. Chan has walked me through every step and now we're down to the final stretch making small adjustments. I can't wait to see the results! My entire family goes to this office for dental care and we all feel very well looked after. The doctors and staff make us feel at home and they really care how we are doing – not just how our mouths are doing! It's the one dentist office that I can say I look forward to going to!

— Amy Loxley
Meet Our Orthodontist!
Your first step to a beautiful smile is to schedule a FREE consultation with Dr. Chan here at Aesthetic Dental Group. If you live or work in the Bedminster NJ area contact us today at 732.356.5050!
---
Dr. John Cross, Dr. Monika Chan, and the team at Aesthetic Dental Group are experts in orthodontia. If you have any questions pertaining to oral cancer screening, dental cleaning, teeth whitening, bonding and veneers, implant restorations, implant overdentures, crown and bridgework, traditional dentures, bruxism appliance therapy, tooth colored fillings, Invisalign, or braces in the 08836 zip code area: Martinsville, Warren, Bedminster, Bridgewater, Basking Ridge, or Branchburg, NJ, or would like to schedule an complementary consultation with Dr. Cross or Dr. Chan, contact Aesthetic Dental Group at: 732.356.5050